Mobile Recharge, DTH, Bill Payment, Money Transfer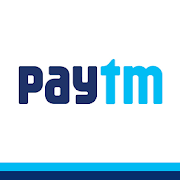 PaytmKaro for mobile prepaid recharge, postpaid bill payment, electricity bill payment, IRCTC ticket booking, UPI, movie tickets, LIC premium payment, DTH recharge, money transfer, bus ticket & flight booking, bank to bank transfer, metro recharge and other bill payments.
With Paytm app, it is simple to send or receive money, and to pay at stores using QR code scanner.
Link your bank account or open a savings account with Paytm Payments Bank.
Mobile Recharge & Bill Payment
Do instant Airtel prepaid recharge, Idea prepaid recharge, Vodafone prepaid recharge, Jio recharge. We facilitate the fastest online recharge and postpaid bill payment for all major telecom operators including:
•Aircel
•Airtel
•BSNL
•IDEA
•Matrix Postpaid
•Tata Docomo
•Tata Indicom
•Vodafone
•Telenor
•Jio
•MTNL
Avail mobile recharge and postpaid bill payment offers & get assured cashbacks 🙂
Water, Gas & Electricity Bill Payment
All utility bill payments can be done in a few steps.
Pay electricity bills:
•TNEB
•WBSEDCL
•PSPCL
•TSSPDCL
•MSEDCL
•SBPDCL
•DHBVN
•NBPDCL
•BESCOM
•APEPDCL
and others
Pay water bills:
•BWSSB
•DJB
•Uttarakhand Jal Sansthan
•MCG
•HMWSSB,
•NWCMC
•NDMC
and others
Pay gas bills:
•IGL
•Gujarat Gas Ltd.
•Mahanagar
•Adani
•SGL
•VGL
and others
DTH Recharge
Your Tata Sky recharge, Videocon D2h recharge, Dish TV recharge, Airtel Digital TV recharge, Sun Direct recharge, Reliance Digital TV recharge is now possible online!
Make DTH recharge for all service providers like:
•Airtel Digital TV
•Dish TV
•Reliance Digital TV
•Sun Direct
•Tata Sky
•Videocon d2h
Book IRCTC Train, Bus & Flight Tickets
Now, book IRCTC train tickets, including tatkal tickets, at no extra charges on Paytm. You can also check your PNR status in a few clicks. Explore our hassle-free flight and bus ticket booking service as well.
LIC Insurance Premium Payment
Now LIC online premium payment with Paytm App can be done instantly. Pay your insurance premiums online and on-time!
Money Transfer
Send money directly from your bank account to any bank account at 0% charge. Link your bank a/c with Paytm and send money easily. Create your own Paytm BHIM UPI ID and link it with any of your Savings bank account.
Metro Card Recharge
Make a metro card recharge with Paytm and skip long queues. Integrated metros include:
•Delhi Metro
•Hyderabad Metro
•Mumbai Metro
Pay at Stores with QR Code Scanner
Add money to your Paytm wallet and make quick payments. Pay through QR code scanner at restaurants, lifestyle & fashion outlets, grocery stores and so on. Transfer money from Paytm wallet Or scan barcode/QR code.
Pay at local kirana shops, retail stores (like Big Bazaar), restaurants, petrol pumps (Indian Oil Petrol & Bharat Petroleum), Mother Dairy etc
Enjoy Online Shopping
Shop for the top-selling products on Paytm Mall from our broad category range
•Women & Men Fashion
•Mobiles & Electronics
•Home & Kitchen
•FMCG
•Accessories
•Jewellery
•Home appliances
•Baby & kids and more
Entertainment: Movie Tickets, Amusement Parks & Events
Whether you are a Hindi movie or Hollywood movie fan, book movie tickets online for the latest and upcoming movies across various theatres.
Also, book tickets for:
•Events
•Amusement Parks
•Water Parks
•Theme Parks
More on Paytm App
•Digital Gold
•Loan Payment
•Landline
•Broadband
•Donations
•Challans
•FASTag
•Fees
•Forex
•Devotion
•Credit Cards
•Municipal Payments
•Toll
24×7 Customer Care for all your queries and concerns. Visit paytm.com/offer/customer-care-number/ to check direct contact number
Visit our website: https://paytm.com/
Rated 4.4/5, the best-rated wallet, recharge & payments app. Install Now!
WHAT'S NEW
-bug fixes
User Reviews/Opinion:
This is really the time for Paytm to release a lighter version of its app but that has just the basic payments feature. The app works very slow. Paytm gained its customers at a time when paying through Paytm was very convenient. Now each payment takes more than a minute or two, which is too long a time compared to other payment modes. They should separate the basic payments feature and the other buying features from the app. If that is not viable, the app should be made to work faster. Otherwise, the day is not far when no one will use Paytm anymore.
Never ever buy any products via paytm. Ordered a TV before 2 weeks and it was damaged. We ordered for a return for refund/replacement, but even after 2 weeks, the product is still lying at my home. When we give a call to customer care, it's all commin and kind of pre-defined words, we are working on this and even after 2 weeks the same words. This will be last order from paytm, never ever trust. Good lesson learnt. Please be informed and inform all.
Super slow sometimes. The issue is I cannot transfer money from paytm payment banks to wallet. It says invalid credentials but I can login by same credentials in bank section of the app. I am also software engineer and. They take interview like they are the best but their critical feature is braking. I called the customer care but they are just transfer my call here and there and at the end call gets disconnected. Good one paytm good one.

I suggest, not to use this app for train ticket booking. This app has bugs. I have provided my daughter details under 0-4yrs section but her name was dint come on the ticket. Instead use IRCTC website directly. Also paytm customer service is giving irresponsible answers and asking me to cancel the ticket. I am going to loose 1000rs becasue of their mistake. Totally disappointed.
Mobile Recharge, DTH, Bill Payment, Money Transfer 7.4.3 (noarch) (Android 4.1+) FILE INFORMATION
Version: 7.4.3 (300216)
Package: net.one97.paytm
File Size: 31.54 MB (33,072,552 bytes)
Min: Android 4.1 (Jelly Bean, API 16)
Uploaded: 
November 1, 2018
DOWNLOAD Mobile Recharge, DTH, Bill Payment, Money Transfer 7.4.3 (noarch) (Android 4.1+) APK
Old Versions
Mobile Recharge, DTH, Bill Payment, Money Transfer 7.4.2 (arm) (Android 4.1+)
Version: 7.4.2 (300215)
Package: net.one97.paytm
File Size: 40.77 MB (42,752,780 bytes)
Supports installation on external storage.
 Uploaded: 
October 18, 2018 at 11:28PM 
Mobile Recharge, DTH, Bill Payment, Money Transfer 7.4.1 (arm) (Android 4.1+)
Version: 7.4.1 (300214)
Package: net.one97.paytm
File Size: 40.72 MB (42,697,651 bytes)
Min: Android 4.1 (Jelly Bean, API 16)
 Uploaded: 
October 11, 2018 at 4:33AM
Mobile Recharge, DTH, Bill Payment, Money Transfer 7.4.0 (arm) (Android 4.1+)
Version: 7.4.0 (300213)
Package: net.one97.paytm
File Size: 40.45 MB (42,418,016 bytes)
Min: Android 4.1 (Jelly Bean, API 16)
Uploaded: 
October 7, 2018 at 1:12AM