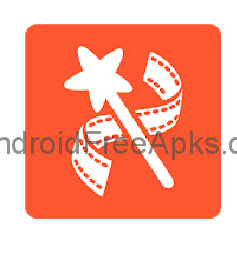 Download  VideoShow Video Editor, Video Maker, Beauty Camera APK Download Latest version for free here for your android phone or tablet
★VideoShow – Video Editor and Movie Maker App Available
VideoShow is ranked as the No.1 video editor & video maker app in many countries. It's the choice of 200 million users! The app has received numerous honors in the app markets, and has gained more than 2,000,000 five-star ratings. It was also included in the list of Best Video Editors.
★Treasure Special Moments & Share Your Live Story
VideoShow offers excellent video editing features. In this movie maker and photo editor, creating a video or slideshow with photos, pictures, music, stickers, sound effects is easy and fun. Youngfilmmakers can even beautify your videos or music clips with texts, FX, effects, GIFs, snapchat stickers, multi-music, photo filters, transitions, sound effects or live dubbing, almost anything you want in a creative and personalized way.
★Why VideoShow: Video Editor?
* It's an easy and practical video editing app & movie scene maker for both film directors and beginners.
* HD export, no quality loss
* No Duration Limits, no watermark, no crop, no ads
* Easy-to-use, with a wide variety of functions
* Hundreds of pieces of free music all fully licensed
★Super shooting function: 
* Facial recognition
-Take selfie videos with amazing motion stickers and live face effects: bunnies, kitties, puppy eyes, etc.
* Selfie Filters & Beauty Camera
-Real-time trendy filters
-Auto beautify: default instabeauty effects.
-Face and body tune: enlarge eyes, charming lips, whiten & smooth skin, facelift and remove eye-bag, etc.
★All-in-one editor:
* Over 50 elaborate themes available to create an awesome music video or slideshow instantly.
* Various background music available. You can add local songs from your device too. Ez to shoot video or cut movies.
* Variety of text styles and fonts to create artistic subtitles are available in this movie maker app.
* Add stunning filters to make videos different. Now 30+ filters are supported!
* Blurred background, voice enhancement and audio speed adjustment features available.
* Multiple music can be added after pre-defined intervals.
* Gif making: make your own funny gifs with pictures from your album
★Professional video editing tools:
* You can edit/merge/trim/split/reverse/duplicate/rotate/blur/collage clips or videos.
* Zoom in and out. Let your audience focus on the region you want!
* Fast motion/slow motion to adjust and control the speed of every video clip.
* Video dubbing. Add your own voice or sound effects we provide to make the video even cooler.
* Doodle on video. Bored of the monotonous fonts? Just doodle it!
* Video reverse, video playback to make a funny and creative original video.
* Fantastic Materials Center: Themes/effects/stickers/gif images/memes/emojis/fonts/sound effects/FX and more. It keeps updating all the time!
★Best video maker for youtube and social networks:
* Square themes and no crop mode are customized for Instagram users.
* Easy sharing of your videos on Facebook, YouTube, Instagram, Vine, Flipagram, cute cut, etc.
* Compress Video: You can reduce the size of your video by compressing it.
* Video to Mp3: turn the soundtrack of your video into mp3 file.
* Support more than 30 languages and almost all devices.
If you would like to know what people are saying about the VideoShow app:
Like us on Facebook: http://www.facebook.com/videoshowapp
Follow us on Instagram: http://instagram.com/videoshowapp
Subscribe us on YouTube: https://www.youtube.com/channel/UCDn_IwV1FHYhfim4ZNTUneA
Follow us on Twitter: https://twitter.com/videoshowapp
For more details about our app and privacy policy, visit our website: www.videoshowapp.com
We listen to everyone and try to make our app as unique as possible with features that eases video editing and movie making. If you have any questions or suggestions related to VideoShow: Video Editor and Movie Maker App feel free to contact us at [email protected] Let's Create and Spread Some Awesomeness!
V7.9.2 Big update!
1. PIP: Provide fantastic background for your video
2. Custom Watermark: Able to create an unique watermark for your video
3. Scroll Text: Appliable to long articles, which can come out word for word
4. Parameter Adjustments: Adjust color tone and other details of your videos at will
5. New gestures: Pinch to zoom material
6. Material Center Updated: More convenience for you to find what you need
7. Better shooting experience: Easier to shoot
USER REVIEWS/OPINION:
Super application
I made so many funny edits and posted them on my instagram. (@_jimmysoutherland_)
VideoShow Video Editor, Video Maker, Beauty Camera APK information
Package name: com.xvideostudio.videoeditor
Version: 8.0.1rc (1581)
File size: 26.8 MB
Updated: July 20, 2018
Minimum Android version: Android 4.0 (Ice Cream Sandwich, API 14)
 Download VideoShow Video Editor, Video Maker, Beauty Camera APK
---
---
OLD VERSIONS of  VideoShow Video Editor, Video Maker, Beauty Camera APK
Download VideoShow Video Editor, Video Maker, Beauty Camera 5.0.0 cn
Package name: com.xvideostudio.videoeditor
Version: 5.0.0 cn (2448)
File size: 24.4 MB
Uploaded: April 24, 2018
Minimum Android version: Android 4.0 (Ice Cream Sandwich, API 14)
Download VideoShow Video Editor, Video Maker, Beauty Camera 7.9.4rc
Package name: com.xvideostudio.videoeditor
Version: 7.9.4rc (1580)
File size: 25.3 MB
Uploaded: July 9, 2018
Minimum Android version: Android 4.0 (Ice Cream Sandwich, API 14)