Cool Q Launcher est un Android™ cool 10 style de lanceur avec de nombreuses fonctionnalités utiles, thèmes sympas, beaux fonds d'écran; Cool Q Launcher also has many options for you to config your phone as you like.
❤️ Who will get value from Cool Q Launcher?
1. People who has a bit old phones and want to make their phone look NEW and MODERN, just use this Cool Q Android™ 10 Lanceur
2. People who want a more powerful, cool and beautiful launcher than original build-in launcher
? Remarquer:
1. Android™ is a registered trademark of Google, Inc.
2. Cool Q Launcher is base on Android 10 Launcher code, adding many features, it is created by "Cool Launcher App team", it is not an official product of Google, Inc.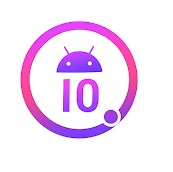 ? Cool Q Launcher features:
+ Cool Q Launcher support almost all phones, can be used smoothly in ALL the Android 4.0+ dispositifs
+ Cool Q Launcher has many beautiful launcher Themes and Wallpapers in online store
+ Cool Q Launcher support almost all Icon Pack made for third-party launcher
+ Cool Q Launcher support Video Wallpaper, Live Wallpaper, very cool
+ 4 Drawer Style: horizontal, vertical, category, or list drawer
+ 9 Gestes: swipe gesture, pinch gesture, two fingers gesture
+ 3 Color Mode: light launcher mode, dark launcher mode, automatic mode
+ Masquer les applications or lock the hidden apps
+ Verrou d'application, protect privacy
+ Round Corner Screen, make your phone like full-screen phone
+ Économiseur de batterie, Booster is included in launcher
+ Unread Notifier shown on launcher desktop icon
+ Many customizations: change icon size, launcher grid size, change font, Dock background option, folder color, folder style option, etc
+ Cool Q Launcher support Flash Call, very cool animation effect when call incoming
+ Launcher desktop transition effect
+ T9 search in launcher desktop
+ Support multi dock pages
? Permission required:
1. Emplacement: needed by Weather Widget
2. Caméra: needed by Torch feature
3. Phone/contacts: needed by Flash Call feature
If you like, please rate? Cool Q Launcher, thanks for helping us making Cool Q Launcher better and better for all users!
Quoi de neuf
v5.1
1. Optimized Lock Desktop feature
2. Optimized cleaner
3. Optimized drawer grid size
4. Fixed bugs
Informations sur le fichier Apk:
Nom: Cool Q Launcher for Android™ 10 interface utilisateur du lanceur, thème
Forfait: com.pixel.launcher.cool
Version: 5.1
Taille: 10.82 Mo
Download Cool Q Launcher for Android™

10 interface utilisateur du lanceur,

theme APK