Nouveau lanceur 2020 thèmes, packs d'icônes, fonds d'écran avec de nombreuses fonctionnalités améliorées, Android™ 9 Lanceur de nougat et Android™ 10 style de lanceur, expérience de lancement native, and feature-rich powerful launcher.
Remarques:
– Android is a trademark of Google Inc.
– New Launcher is not official Nougat/Oreo Launcher or Android 10 lanceur, it is an enhancement of native latest Android launcher with many value-added features.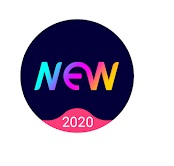 Nouveau lanceur Apk
★ New Launcher main features:
–Android™ Nougat and Android 10 lanceur style, available for Android 4.1+ dispositifs
–Android native launcher experience, yet with many enhanced handy launcher features
–5000+ launcher themes and icon pack
–Vertical drawer or Horizontal drawer are supported, you have the choice
–Two app drawer style: All apps sectioned by alphabet or just compact style
–Widgets drawer: Widgets classified by apps in launcher widgets drawer
–Hide app, even lock hidden app, Protéger votre vie privée
–Unread counts for missed call and unread SMS
–Booster: one tap to boost phone, you can even perform deep boost
–Gestes: tapez deux fois, swipe up/down, pinch in/out, two fingers gestures
–A-Z fast scroller in Launcher Drawer, help you find and open app quickly
–Lock launcher desktop layout option
–Drawer background color option
– Search bar style configuration
– Launcher wallpaper scrolling option
– Icon size, label size/color option
– Launcher grid size option
– Support cool Android Nougat style circle animation
– Drawer background style: light card, dark card, no card
★★★★★ We are trying our best to build New Launcher 2020 – theme, icon pack, wallpaper better and better, please try this new 2020 launcher versions, your rating and comments are encouraging to us, thanks a lot.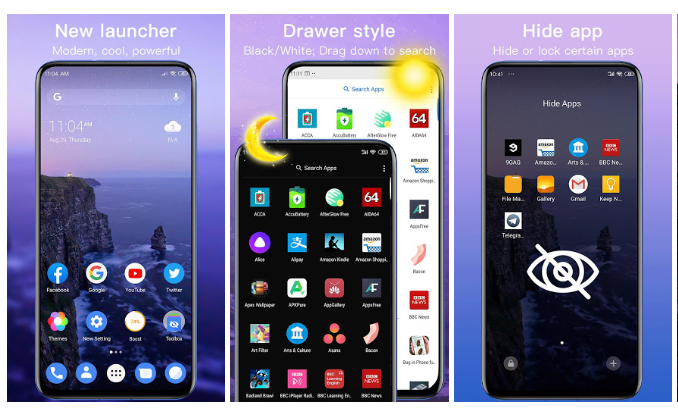 Quoi de neuf
v7.5
1. Fix bugs
Additional Apk information
Nom Nouveau lanceur 2020 thèmes, packs d'icônes, fonds d'écran
Forfait com.nu.launcher
Version 7.5
Taille 9.27 Mo
Développé par N Dev Team
Download New Launcher Apk