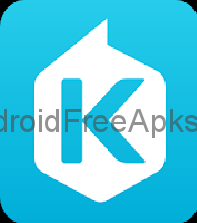 Download KKBOX-Free Download & Unlimited Music.Let's music! APK Download Latest version for free here for your android phone or tablet…
Asian celebrities' favourite music app with over 20 million downloads.
Amazing music experience awaits! FREE DOWNLOAD! Let's music!
【Over 45 million Tracks】Comprehensive music library with various genre and moods. Enjoy unlimited music online or offline, also from multiple devices.
【Rolling Lyrics】Scrolling‭ ‬lyrics‭ ‬function that allows you to listen to songs‭ ‬while‭ ‬looking at‭ ‬the lyrics‭, ‬word by word‭. Let's sing along with #RollingLyrics!
【Personalised Recommendations】Song recommendations based on your listening history that will definitely give you eargasms!
【High-quality Sound】320kbps quality with DTS surround support to indulge your ears with immersive music.
【KKBOX LIVE】Live streaming of various concerts with the best audio and video effects.
【Upgraded "Listen With" Feature】"Audio Broadcast" – You can now listen to your favorite DJs speak while enjoying music with them.
【Premium Exclusive】Unlimited special offers and discounts only for Premium members.
【Music Recognition】Recognise the tune that you are humming or listening to in seconds, and add it to your playlist right away!
【Popular on YouTube】Check out YouTube's trending videos specially handpicked by our editors daily. Watch the videos on or off screen. FREE for all users!
————————————————————
Permissions Requested by KKBOX
◎ To allow KKBOX to make and manage phone calls and get contacts:KKBOX will not place any call on your behalf or access your contacts. The permission is only used to integrate the telecommunication companies system and to determine the network status when you log in.
◎ To allow KKBOX to access photos, media, and files on your device:KKBOX needs the "Storage" permission to process temporary files of songs and album covers.
Follow us on Facebook: https://www.facebook.com/KKBOX
More discount or special offer: https://www.kkbox.com/
The new version of KKBOX introduces:
◎ Fixed known issues to provide you with the best music experience possible
User Reviews/Opinion:
after the latest update, it keeps on popup on the notification, even I force stopped it
As a paid user, if u keep put the songs I listening to not available (or temporary not available) in my region then what's the point of paying for it
App started off being very good, with many good Chinese songs. It had been serving me really great, until lately when it started pausing randomly when im enjoying music at the background while using other apps. i have to go into the app to hit play again. The song details also stopped appearing on the notification bar. Had uninstall / install but didn't solve the pausing problem. Please help.
KKBOX-Free Download & Unlimited Music.Let's music! 6.3.38 FILE INFORMATION
Version: 6.3.38 (60341)
Package: com.skysoft.kkbox.android
Filesize: 48.29 MB (50,637,340 bytes)
Uploaded: 
January 1, 2019 at 1:57AM 
Download KKBOX-Free Download & Unlimited Music.Let's music! 6.3.38 APK
Old Versions
KKBOX-Free Download & Unlimited Music.Let's music! 6.3.36
Version: 6.3.36 (60336)
Package: com.skysoft.kkbox.android
Filesize: 48.24 MB (50,579,763 bytes)
Uploaded: 
December 9, 2018 at 9:42PM 
KKBOX-Free Download & Unlimited Music.Let's music! 6.3.10
Version: 6.3.10 (60310)
Package: com.skysoft.kkbox.android
Filesize: 48.66 MB (51,020,719 bytes)
Uploaded: 
August 21, 2018 at 2:11AM