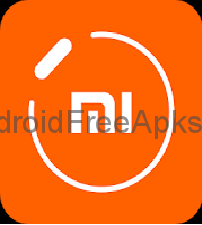 Download Mi Fit APK Download Latest version for free here for your android phone or tablet…
Mi Fit can track your exercises and analyze your sleep & activity data. It keeps you motivated while exercising, helps to build healthy lifestyle and makes a better you.
• Working with multiple smart devices
Supporting Mi Band, Amazfit Bip, Mi Body Composition Scale, Mi Scale, Amazfit Pace, and Amazfit Smart Chip, etc.
• Tracking every workout accurately
Recording stats of running, cycling, walking, etc.
Providing professional analysis of postures and heart rate to make your workouts more scientific and effective.
• Personalized sleep assistant
Analyzing various factors affecting sleep quality deeply, and giving suggestions for improvement.
• Measuring your fitness
Measuring 10 groups of stats via Mi Body Composition Scale for better shaping your body and detecting health risks.
• Multiple reminders & notifications
Alarm will vibrate to wake you up without disturbing others.
Sending notification alerts straight to the wrist so you don't miss any calls, SMS, WeChat, QQ, and email messages.
Idle alert will send a gentle buzz when you have been sitting still for too long. It tells you when it's time for a short walk or water break.
App:
• We improved user experience and fixed known bugs.
User Reviews/Opinion:
I'm updating my review because now notifications from apps like WhatsApp work perfectly. I'm using this app with mi band 3. The app is beautiful and works well. The problem I experience now is about weather, it keeps showing a "connect app to update" message. The weather settings are correct and it works sometimes, but most of the time it stops working with no reason and i can't see the weather on the band. I'd also like to see more watchface styles. If theese are fixed I'll update my review.
As I have only had this app (and the Amazfit Bip watch) for four days, I'm waiting to see how well it works long term before rating 5 stars. So far, this app and product are extremely well built and designed! All the functions I have wanted are right at my fingertips!
There should be more watch faces need to be add for amazfit bip smart watch. The available watch face not so much impressive and look like digital watch. Also this mi fit should get added 12 hour format to all watch faces. Could you please look on this and let me know when this feature get added in this app?
Mi Fit 3.5.6 (arm-v7a) (Android 4.4+) FILE INFORMATION
Version: 3.5.6 (6587)
Package: com.xiaomi.hm.health
Filesize: 63.38 MB (66,457,007 bytes)
Uploaded: 
December 28, 2018 at 9:43PM 
Download Mi Fit 3.5.6 (arm-v7a) (Android 4.4+) APK
Old Versions
Mi Fit 3.5.5.4 (arm-v7a) (Android 4.4+)
Version: 3.5.5.4 (6594)
Package: com.xiaomi.hm.health
Filesize: 63.82 MB (66,921,654 bytes)
Uploaded : 
December 6, 2018 at 9:18PM 
Mi Fit 3.5.5 (arm-v7a) (Android 4.4+)
Version: 3.5.5 (6585)
Package: com.xiaomi.hm.health
Filesize: 63.32 MB (66,393,039 bytes)
 Uploaded: 
December 14, 2018 at 9:20AM
Mi Fit 3.5.5.3 (arm-v7a) (Android 4.4+)
Version: 3.5.5.3 (6576)
Package: com.xiaomi.hm.health
Filesize: 63.78 MB (66,876,022 bytes)
Uploaded: 
November 30, 2018 at 10:31AM